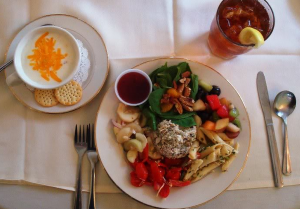 Who else wants to be able to make dinner quickly and without much thought so you can have more time with your family and friends?If that's you, you'll love the new find I just discovered! Menu Planning Central is an awesome meal planning resource that will help you get dinner on the table in no time flat!
The "The Menu Mom", Christine Steendahl has made your life easier by providing you not just 1, but 4 (yes, you read that right!) 4 awesome types of menus for each and every day for an entire month!
Select from:
Each of these menu guides includes step-by-step instructions for up to 12 recipes weekly.
The Clean Eating Guide Includes:
12

Weekly

 Menu Plans – includes 156 Clean Eating Recipes: 72 Main Dishes, 72 Side Dishes, and 12 Desserts!
12 Customized Printable Weekly Shopping Lists
3 "Clean Eating Breakfast, Lunch, & Snack Ideas" Bonus Guides (1 Guide per Month)
And if that's not enough, Christine is letting you test drive it for FREE for one week
Your sample Clean Eating menu plan includes not one, not two, but 6 delicious dinner recipes, 6 side dish recipes (plus a bonus side dish), 1 dessert recipe!
And not only that, but each menu comes with a weekly grocery list so you know exactly what to pick up at the store to make each recipe you've selected for the week.
So run, don't walk, right now over to Menu Planning Central and grab your very own Clean Eating Meal Plan before they're all gone!
Oh, by the way, did I tell you, Christine is giving a special discount for the friends of Home Cooking Made Easy, so click here to grab yours today!
(Use coupon code BestDeal  to save $10!!!!)